A bathroom remodel project can be one of the best home improvement projects you can take on. However, it's also one of the most difficult to do correctly especially if you're attempting a do it yourself bathroom remodel project. Even though the bathroom is one of the smallest rooms in the home it can also be packed with components that make the entire project daunting. If you're considering a bathroom remodel in Southgate Michigan be sure to avoid these common problems which can turn your dream bathroom remodel into a disaster that you regret.
5 Common Bathroom Remodel Mistakes to Avoid in Southgate Michigan
There are many different levels that you can do when it comes to a bathroom remodel project. A simple project where you only change the decor in the bathroom or maybe paint the walls or ceiling can be done without much hassle or concern for things going wrong. Although things can go wrong for these projects it's usually only design problems which can easily be solved with another color of paint or different decor. For larger bathroom projects however where you change things about the bathroom can be costly and very problematic. Changing the layout of the bathroom or adding or removing components are projects that can quickly turn a normal bathroom remodel into a huge problem. Here are 5 scenarios where mistakes were made and what you could have done about it.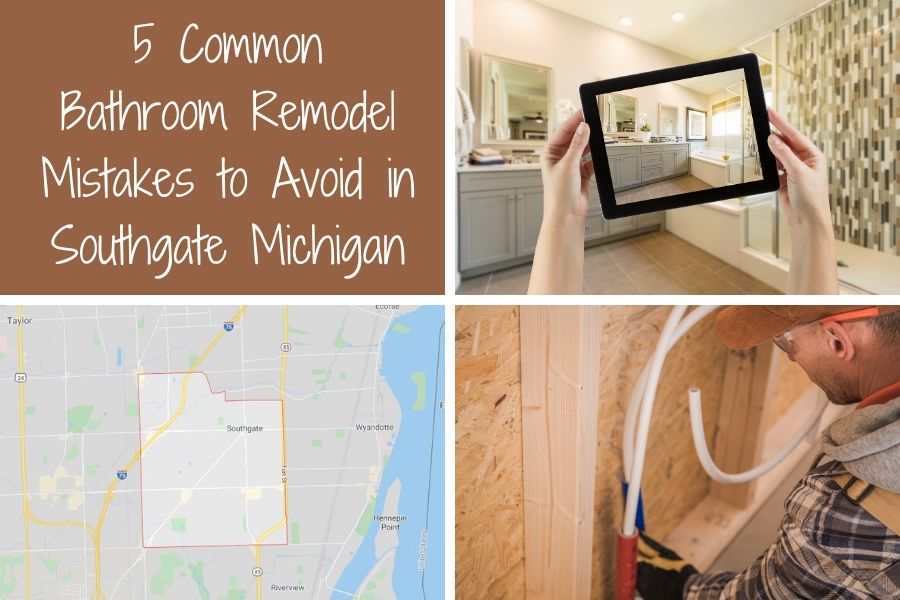 1 – Not Considering Lighting
One of the biggest problems in the bathroom that many home owners complain about is the lighting in the bathroom. Either the shower is too dark or the placement of the lights is in the mirror when standing in front of it. While this problem may seem glaringly obvious, during the remodel process it's not as noticeable. In fact, most will notice this problem only after the complete remodel project is done. Consider the lighting and shadows that will be in your home's bathroom for a bathroom remodel project.
2 – Eliminating Storage Space
It may sound great to have a larger bathroom by removing storage space but it can lead to disaster later. In fact, many home owners who remove storage space only to realize they need it usually add some type of cabinet or shelves which defeated the purpose of the bathroom remodel to begin with. This may even make the bathroom look even worse or decrease the functionality of the bathroom.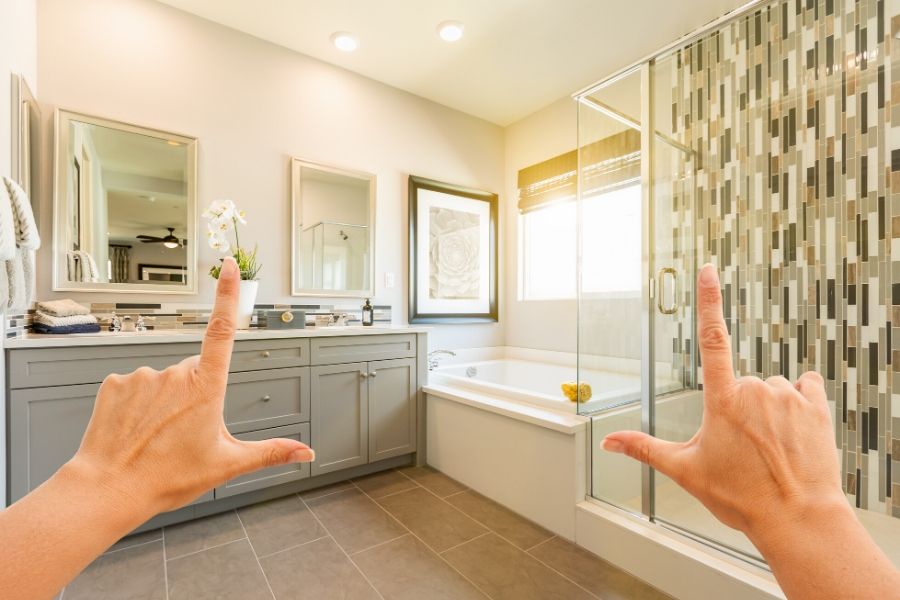 3 – Poor Flooring Choices
The floor in the bathroom is one of the most important choices when it comes to bathroom remodel projects. While some people like carpet in the bathroom, let's face it, that's just not right. Consider the flooring that goes in your bathroom and make sure it can withstand the constant barrage of water. Many home owners choose laminate flooring in the bathroom which may seem okay to start but as water starts to affect the laminate flooring it will swell and the seams in the flooring will start to buckle. Choose a flooring that is water proof to avoid water damage in the home as well.
4 – Making Energy Efficient Upgrades
Have a bathroom that looks like it was right out of a 1980s movie? Updating your bathroom to add modern fixtures and components can be a great home improvement project that can add a lot of value to your home. One thing you will want to consider when updating these components is to use more energy efficient fixtures. Spending a little more now on components that are energy efficient can save you lots of money for many years to come. Consider saving a few bucks a month from the last time the bathroom was updated. As you can imagine over time the savings can quickly add up.

5 – Not Hiring an Experienced Contractor
I hope this list of problems that you should consider make you think twice about a do it yourself bathroom remodel project. Since there are so many different components that you should consider when doing a bathroom remodel project it's always best to use an experienced contractor who has done many bathroom remodels before. Someone who can help you determine the best steps forward with your bathroom remodel project. Be sure to fill in the form below to get a free quote from The Bathroom Restoration.