Is your bathroom in need of resurfacing, remodeling, or refinishing? The Bathroom Restoration offers the best in bathroom restoration, bathtub refinishing, fiberglass repair services, and many other bathroom remodeling services.
Providing Resources for You!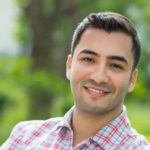 We have been providing resources related to bathroom restoration and continually offer quality work at affordable rates. Whether you need bathroom fixture repair, bathtub refinishing or repair, porcelain or fiberglass repair service, or any other service we will get it done quickly and with high quality craftsmanship.  We leave full cleaning and care instructions for every job. Browse our site today & let us help make your bathroom beautiful!
If you want to learn more about us or get in touch be sure to connect on our social media accounts or send us an email. We love to connect with our users.