Remodeling a bathroom can be exciting and also a little frightening at the same time. There are many different components to a proper bathroom remodel and many home owners overlook key things when getting a bathroom remodel done in their homes. In this article I'll go over some tips that can help you get the most out of your bathroom remodel. These tips will apply if you're doing the project yourself or hiring a home improvement contractor to help out. Either way, these tips can save you loads of time, money, and work.
Here are the 5 Bathroom Remodel Tips You Should Adhere To
Remodeling a bathroom can be a stressful situation. There is always something at the end of the project that can drive you crazy. The following tips will help you avoid the headaches that comes with a bathroom remodel if you're doing the project yourself or if you are hiring an outside contractor to help with the project or complete the project in its entirety. The following tips are in no specific order and may not apply to all home improvement projects for the bathroom.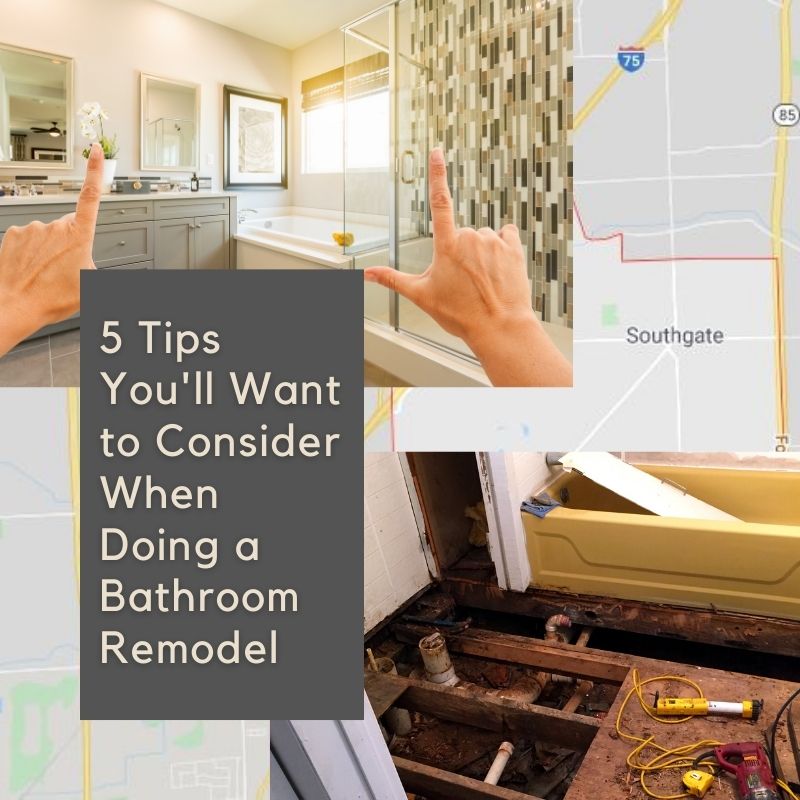 Don't Forget About the Sound In the Bathroom
One of the most over looked items when it comes to a bathroom remodel is the sound from the bathroom. If there are bedrooms right next door to the bathroom consider how irritating it would be to try and sleep while someone sings in the shower with less than one inch of wall materials between you. It's best to have a closet or other room to block the sound from the bathroom. You can also insulate the wall or install sound proofing inside the wall to block the sound. Trust me, you'll thank me for that tip later.
Prepare for Bad Things To Happen
"Always plan for the worst and hope for the best" 
That quote isn't just a saying in the home improvement arenas but it's also a way to better prepare yourself for what you might run into when doing a home improvement project. Most of the items that you'll encounter during a bathroom remodel won't be seen initially so your budget may not allow for fixes. Things such as rotten wood supports or pipes that need to be replaced are all things that you could run into. Make sure you plan your budget to encounter some of these items. If not, you could run short on the bathroom remodel.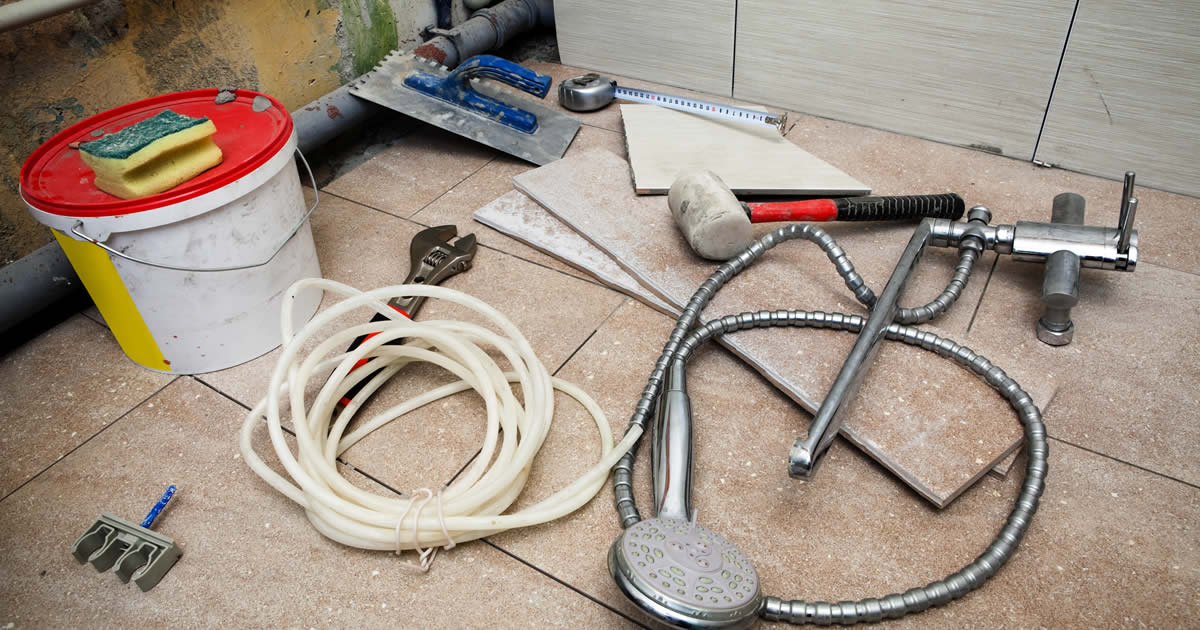 Keep the Area Off Limits to Others
This is especially true if you have kids. Keep the bathroom off limits to everyone who isn't working there. You'll have a much better time keeping up with things and also any changes that are made will only be made by someone who is actually working in there. You can also get a construction tape and quarantine the area off if you must.
Use a Reputable Contractor if Needed
Most home owners like to do the work themselves on small projects which is great. Having the ability to say you made this change or that change is awesome. Unfortunately, many times, as home owners we tend to jump into things that are over our heads. Bathroom remodels tend to contain many areas that are usually better handled by professionals. Electrical work and plumbing work will almost certainly be needed in the bathroom project. And if you're not properly qualified in those areas you can get into a lot of trouble quickly. Talk with home improvement contractor if needed to get your home in the shape needed quickly by using a reputable contractor.
Check the Availability of Materials Needed
Before you begin a bathroom project be sure the materials for your bathroom remodel is available. For instance, if you absolutely need to Brazilian hardwood that takes 3 months to acquire make sure you place the order long before you start to demolish the bathroom. Many home owners will assume a company has an item readily available when they actually don't. This usually forces them to buy something that they don't want just to complete the project. It's best to secure all the materials needed for the project first before any demolition begins.
I hope these tips have helped give you some ideas on your next bathroom remodel. For more information or to let us know how your bathroom remodel went be sure to get in touch. You can reach us on our social channels or contact page. You can also fill in the form below to get a free quote!