A bathroom remodel project is a great project that can add loads of value to your home. Not only that there are many options that are available today which make a bathroom remodel more personalized to what you need. A fully functional bathroom that has everything you need and looks great is easier than you may think. When you talk with a bathroom remodel contractor in Taylor Michigan about your project be sure to talk about options that are available. We'll go over some of those options in this post.
Options That Are Available with a Bathroom Remodel in Taylor Michigan
Does you bathroom look like it did in the 1980s? Bathrooms can seem to get dated much faster than any other room. Upgrading components in the bathroom such as the fixtures and lighting can help bring it in to this decade. But there is also components such as the bathtub which can have an even bigger impact. This is especially true if you have a standard bathtub in your home. Today, there are many options that not only look great but can really make the bathroom much more functional especially for older adults or adults with disabilities.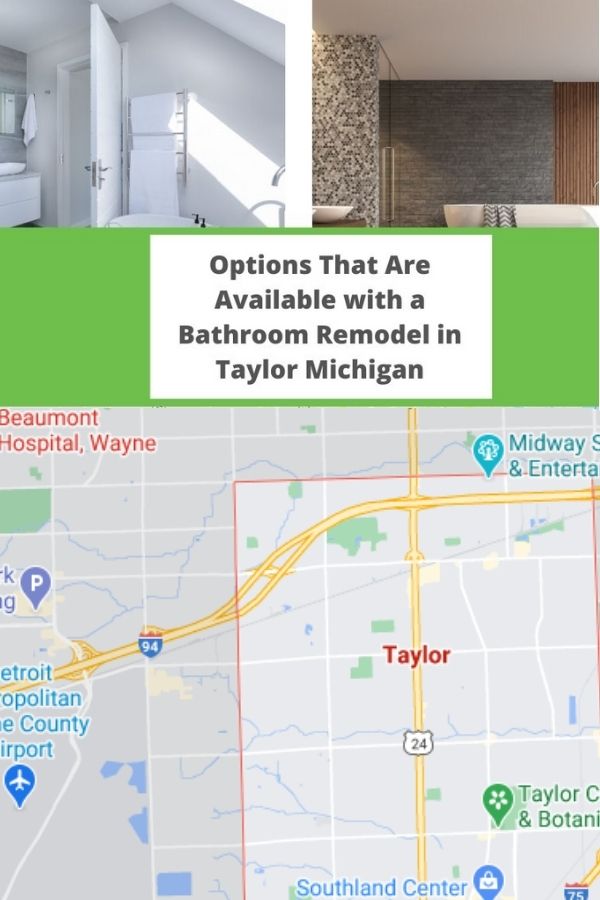 When it comes to bathtubs, you may not be familiar with just how many options you have to choose from. There are lots of things to consider and choose from to get the perfect tub for your home. To make sure you make the right choice, it is important to weigh certain factors.
Size
The size of your bathtub needs to factor in two things: the size of the people using it and the size of your bathroom. If you have a smaller bathroom, you may need to consider a smaller tub, or a tub and shower combination to make sure there is enough room to navigate the area. You also need to make sure you can lay comfortably in the tub, so it is worth taking measurements and even climbing into one when possible to get a feel. This is especially important if you are a taller person.
Shape
Tubs can come in rectangular, oval, and even circular shapes depending on where you look. You can also pay for customized tubs, which will take more time and money, but may provide you with the aesthetic you are going for better than standard models.
Material
There are plenty of options when it comes to the materials bathtubs can be made of, each coming with their own pros and cons. Fiberglass reinforced plastic, or FRP, is a common material used because of how inexpensive it is. But they are thinner, making them more flexible and led durable. Porcelain has been the go-to material for tubs because of its affordability and appearance. They are also much heavier.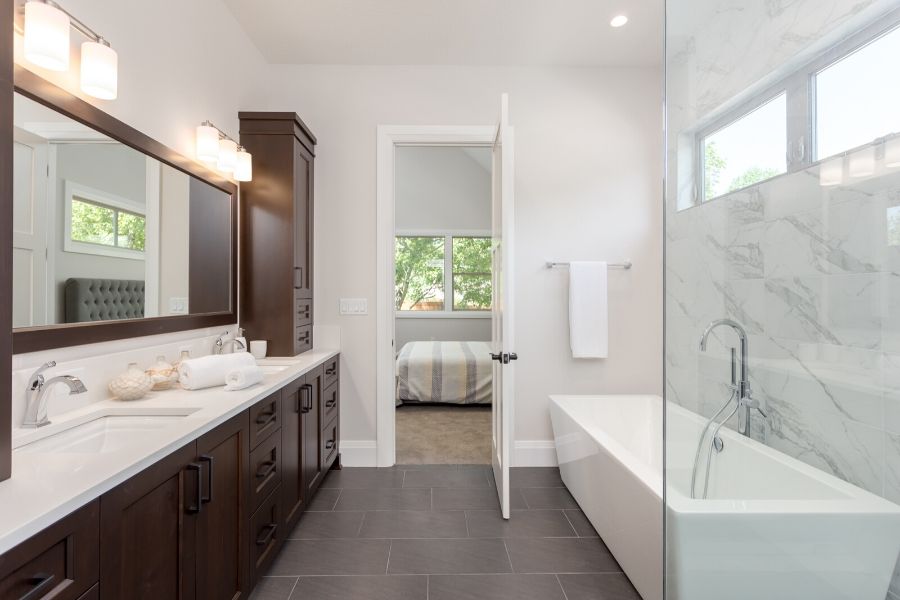 Acrylic tubs incorporate fiberglass sheets to reinforce the shape, making them durable while being able to color the acrylic. This is also a more expensive option than FRP and will scratch and discolor over time. Cast iron is hands down the most durable option, being constructed out of molten iron. They are also incredibly heavy, making them harder to install.
A newer option is solid-surface material, making them more expensive and can mean waiting for a while to get one. But they are one of the most customizable materials and have a beautiful, natural look. Cultured marble, ceramic tile, stone and wood are also options, but are not as popular in recent years. These materials can be made to customized specifications, but do all come with a downside you will need to accept.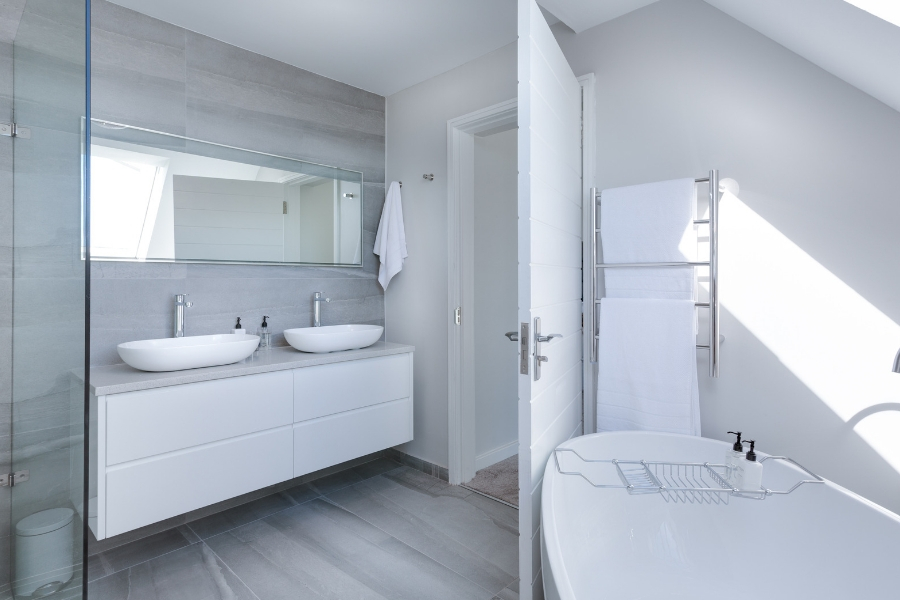 Design
You can choose between a standard tub, a tub and shower combination, a walk in tub, or a jacuzzi tub.
Functionality
If you have difficulty getting in and out of tubs, you may want to go with a walk-in tub that will provide you with greater safety. You can also go with a tub that will provide greater relaxation and ease stressful points by getting a Jacuzzi tub with massaging jets. If you are someone who likes both showers and baths, it can be good to combine the two to save space and limit how much you will need to clean.
Be Sure to Talk With a Contractor
As with any type of bathtub replacement you'll want to hire a licensed contractor to install the bathtub. You can also talk with the contractor about options that are available which can better suite your situation. Contact the top contractor in Taylor Michigan today for a free quote by filling in the form below. The Bathroom Restoration is a fully licensed and insured contractor that offers bathroom remodels in Taylor Michigan.
---
---