If you are considering a bathroom remodel in Taylor Michigan it can sometimes get confusing when you need to bring the professionals home improvement contractors in. Whether you are looking to do a full remodel, or just replace a few things, don't leave anything up to chance.
To make sure you don't miss out on bringing in a professional contracting company to do the bathroom remodel for you at the right time, there are some good rules of thumb to follow. We'll take a look at some of the key things you should consider when getting a bathroom remodel in your home and why you may need to get a qualified home improvement contractor.
When Should You Hire A Company For Your Bathroom Remodel in Taylor Michigan?
Unlike other types of home improvement projects, bathroom remodel projects can be quite complicated. Even though it's likely one of the smallest rooms in your home it's also a room that has many additional components that other rooms may not have. Plumbing and electrical items in the bathroom are some areas which will always need professional contractors. You may need to have inspections and permits issued for your bathroom remodel as well. So before taking on a project like this by yourself it's always best to consider hiring a professional home improvement contractor. Here are some tips to help you decide: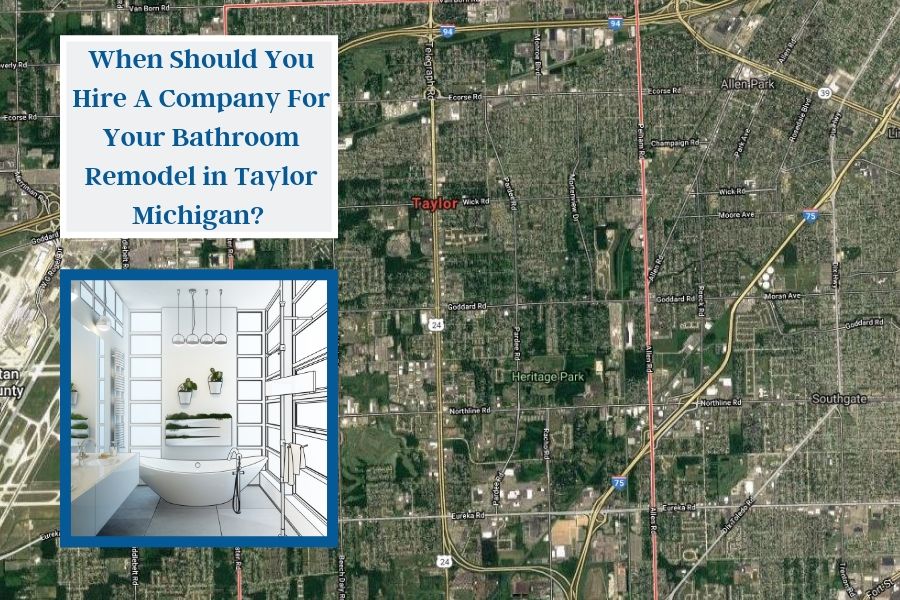 Before You Make Your Final Plans
If you are planning on doing some work on your bathroom, it probably goes without saying that you have some idea already in your mind of what you want. With plenty of magazines, shows and blogs out there, it is easy to find inspiration for what you want in your home. But just because it works in one home doesn't mean it is going to work in yours as well. The floor space, layout, plumbing and wiring all need to be taken into account when creating your plan.
Changing the layout can be incredibly costly to do, and will not be something an inexperienced DIYer can handle. To make sure you don't spend time and money on wasted work and materials, it is important to have a contractor inspect the bathroom to see what can and can't be done. This guarantees you don't get your hopes set on a plan that will not work.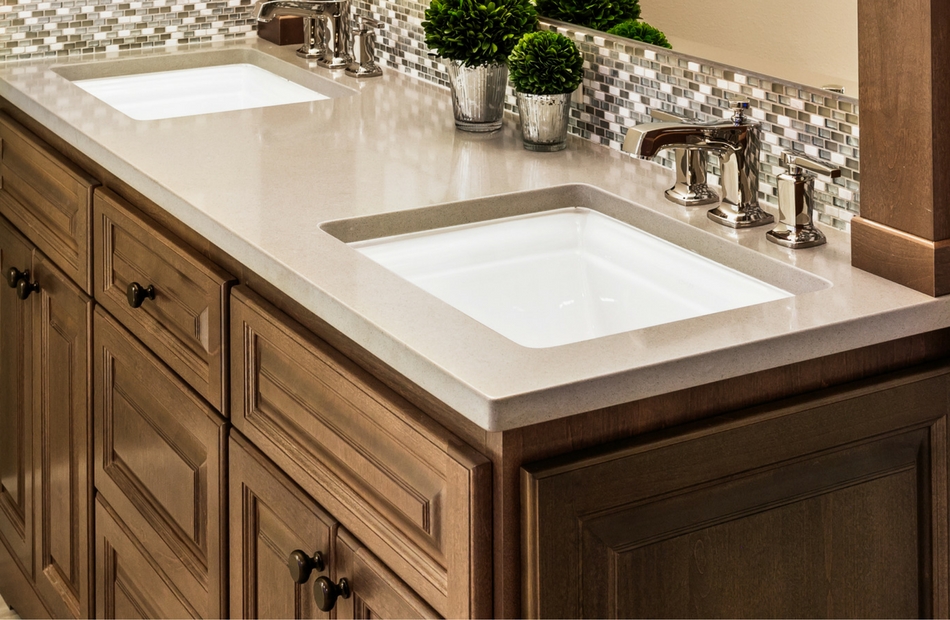 Before Your Start The Work
Doing it yourself can be tempting to help save money and increase your bragging rights. But bathrooms are much more complicated than you may have considered. Pipes and wires in the bathroom may need to be moved to accommodate your bathroom remodel. Even the smallest mistake can be incredibly costly to repair. It is also common to see homeowners who take on bathroom remodels making mistakes that will require a professional to repair down the road anyway.
Rather than saving money by doing the work yourself, you can end up spending more money than if you had let the professional do it from the start. This means you still end up spending the money, if not more, and may need to repurchase materials if they cannot be salvaged. You can also have your bathroom out of commission much longer as work is done.
Preferable In Spring
Because a bathroom remodel project is done inside the home, they can technically be done any time of the year. But if you want the best results, it is recommended that you hire your contractor during the winter to start in the spring. Winter has more unpredictable weather, making it harder to stick to a timeline. The summer and fall are two of the busiest times for contractors, making it difficult to schedule time for them to work on your home. They can also charge you more when they are in demand.
In spring, home improvement contractors are eager to get back to work and can even offer you deals to help you save money. The weather is ideal for working inside, and there are less risks of delays. But if you don't want to miss out on this contractor sweet spot, it is highly recommended that you call and schedule in advance during the winter so you are guaranteed to get your work done that spring.
Be sure to contact the expert home improvement contractors at The Bathroom Restoration today to get a free estimate and consultation on your bathroom remodel project in Taylor Michigan by filling in the form below: