Upgrading or remodeling your bathroom is a major home improvement project. Even if the bathroom seems like it should be inexpensive because of it's small size, in fact, there is many components that are included in the bathroom that make it much more complicated than many people imagine. There are many things you'll need to consider when you are considering a bathroom remodel in Taylor Michigan which we will include in this article to help you get the best looking bathroom that is done right and at the right price. 
Facts to Consider When Updating Your Bathroom in Taylor Michigan
In this article we shall be exploring why it is best to get a home improvement contractor involved in your bathroom remodeling project. We will look at the pros and cons, and a little of what you can expect to go through as the person commissioning a remodel of your bathroom. A stressful and time consuming process that, in all honesty, who really has the time for that these days with more and more pressure's on our free time.
So why remodel your bathroom in the first place?
As with all things in our homes, bathrooms get a lot of wear and tear, we spend a lot of our time in there in our day to day lives be it showering or other ablutions. After a time, why not treat the room and yourself to a fresh appealing room to enjoy this time with? Plus, unlike the bedroom the bathroom is visited by most people in the home as well as many visitors or guests that may enter the home. Doing a bathroom remodel not only makes the room better for you but it also makes it better for everyone else.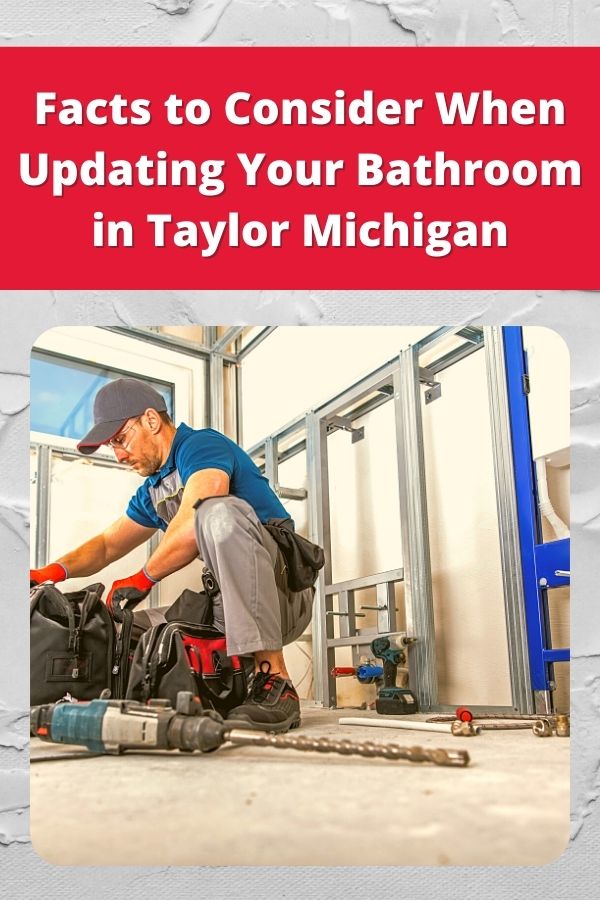 The pros of getting in a contractor to for bathroom remodeling in Taylor MI are staggering, in this room you have a mix of water and electricity, two things which should never be messed with unless you are suitably qualified and trained to do so. Getting an external contractor in ensures that you have piece of mind that the people doing the work are experienced and qualified trades people.
Another huge benefit of getting a home improvement contractor in to do the work is that all the heavy lifting is done for you, bathtubs, shower trays and toilets weight a lot and without being fit and having extra hands there is a very real risk of injury.
Don't Forget About the Bathroom Fixtures
Another point is that if you get a contractor in, any and all appliances and fixtures fitted are going to be fitted correctly, by people who know them well and can install them far quicker and more effectively than someone who is not qualified. Finally the fit and finish of a bathroom remodeled by a trades person is going to be far better than an average DIYer could ever achieve.
So what are the cons to remodeling your bathroom?
Some people see the cost of calling an home improvement contractor in to be not worth the outlay, however when you look at the amount of work involved with bathroom remodeling, from the major fittings like bathtub, toilet and shower. Through to the finer details like the taps and tiling, Also think of the time involvement in bathroom remodeling. Ask yourself honestly if you could use that time better elsewhere.
With all of this going in the favor of a professionally remodeling of your bathroom, it might also be helpful to know that a lot of contractors are accredited and almost all offer a free quotation for the work what you want in the way you want, after that it will be done at a time that suits you, most contractors are willing to work with you to fit into your homes routine, they will always clear up after the work is completed as well as ensuring that everything is fitted properly and work first time with no leaks or malfunctions.
Get a Free Estimate for your Bathroom Remodel in Taylor Michigan
Want to get started on your bathroom remodel project. Be sure to contact The Bathroom Restoration for a free quote and consultation. We offer free estimates on the home improvement services including a bathroom remodel. Fill in the form below to get started.