When it comes to remodeling a bathroom in your home it's a huge home improvement project. Although the bathroom might seem like a small room compared to other rooms in the home, it's one of the more expensive in terms of remodeling cost. The only other room that may be more expensive to remodel is the kitchen. The bathroom and the kitchen both contain components that cause them to be more pricey including plumbing and specialized electrical circuits. Hiring a bathroom remodeling contractor in Downriver Michigan can help you avoid many of the following problems and discuss options with you about your bathroom remodeling project.
Common Mistakes Homeowners Make When Remodeling a Bathroom in Downriver Michigan
Since the bathroom is used by so many people it's usually a great home improvement project. Getting a new bathroom or updating your old bathroom is a great home remodeling project that everyone in the home can enjoy. Some homeowners think they could do this job themselves but actually, with so many specialized components in the bathroom, it's not a good idea usually. This is especially true if you will be moving components in the bathroom such as vanities, toilets, showers, Etc. in any case the following common mistakes should be avoided.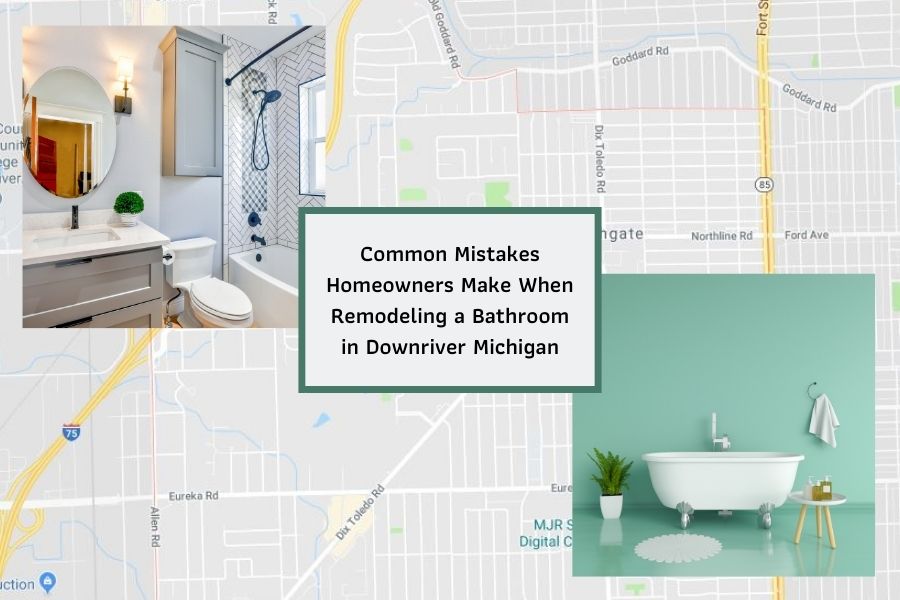 Plan the bathroom and create a budget
It's really easy to go over budget when you don't have a clear plan in place for the bathroom remodel project. Create a budget for the entire project and allow some wiggle room in case problems arise so, for the most part, try to stick to the budget as much as you can. You should create a plan and a budget before the project begins including pricing any fixtures and components that you won't add it to the bathroom. Changing a fixture mid-project can sometimes have a huge impact on the overall cost of the project. Creating a plan and a budget can help you stay on track eliminate many of the headaches during the remodel project.
Does the bathroom have enough storage?
Older homes usually came with a closet at the bathroom to store items such as towels cleaning supplies or other toiletries. However, some newer homes don't have this closet in the bathroom so when remodeling an older home sometimes homeowners think it's a good idea to remove the closet to give the extra space in the bathroom. This can be good and bad in some ways because removing the closet means you're eliminating storage space in the bathroom. Making sure you have enough storage space in the bathroom is crucial to ensuring the project turns out great. One of the biggest problems with not having storage is you won't know until the end of the project at some time has passed that you didn't allow for enough storage in the bathroom which can create a huge headache. Try to plan out the storage space that you need and included in the overall bathroom remodeling project.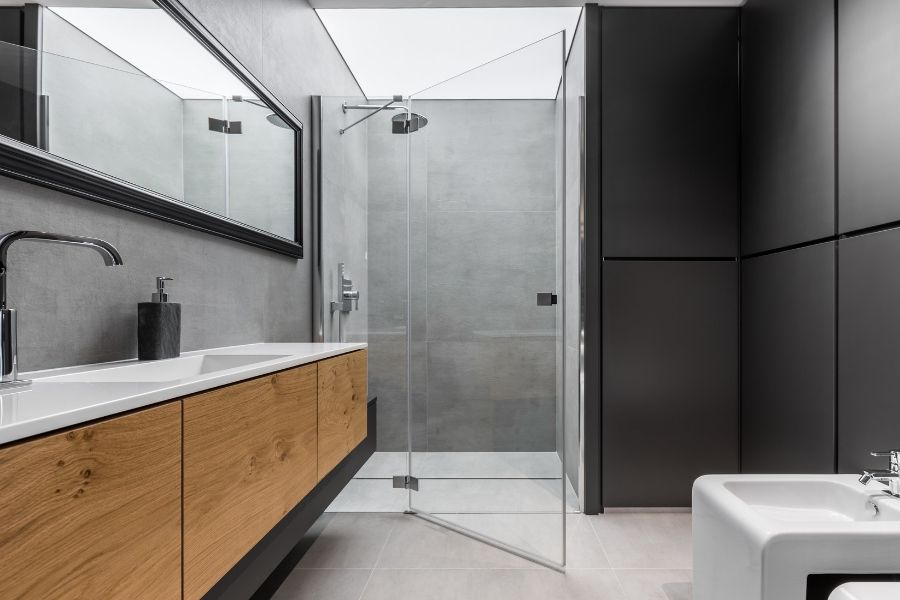 Talk with a contractor about materials used
Today there are many choices when it comes to materials to use in a home improvement project. However, some of those materials should not be used in a bathroom remodeling project simply because of the humidity and the room and the moisture that is present. Some of these components will not hold up well over time against those conditions. Talk with a contractor about the materials that you plan on using and the bathroom remodeling project and try to determine the best outcome with components of materials that will last a long time.
Always hire a qualified contractor
As I mentioned above, bathroom remodeling projects may seem like a small endeavor however even the small bathroom can have huge problems if the project is done incorrectly. Getting inspections on the bathroom at the and permits will typically require a licensed contractor. Components light plumbing and electrical systems and the bathroom need to be done by qualified professionals or you risk all sorts of problems. a bathroom remodeling project is not a do-it-yourself project and you should always hire qualified remodeling specialists for your bathroom remodel. To get a free quote on your bathroom remodeling project today fill in the form below to get a free quote from The Bathroom Restoration.